Mitie also revealed that its exit from the M&E market cost at least another £15m during the year.
The firm's core FM market continues to perform strongly but local authority spending cuts have hit the care division.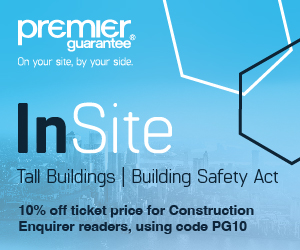 Mitie said: "As a result of the market pressures in the homecare and social housing businesses we expect our full year headline operating profit to be slightly below current market expectations.
"The exit from our mechanical and electrical engineering construction business is complete.
"We now expect total losses for the year to range between £15m and £16m, and there will be no further exceptional items relating to this business next year or beyond."
Mitie confirmed last year that it is also pulling out of design and build work in the energy sector at the cost of £25.4m.
It said today: "In our Asset Management business, where we have assessed all remaining risk on the exit from design and build contracts, there will be no further charges beyond those reported at the half year."
Looking forward, Mitie said: "Mitie is in a strong position. We have repositioned the business and lowered our risk profile, having completed the exit from our loss-making mechanical and electrical engineering constructing and asset management businesses. "Facilities Management now represents c.85% of group revenue, property management c.10% and homecare c.5%.
"Looking forward, our focus is on generating profits backed by strong cash conversion, maintaining margins in our target range and continuing to grow the dividend.
"Our balance sheet remains robust and net debt is at a comfortable level. We are confident that we will continue to build on our long track record of sustainable profitable growth."