The project forms the backbone of the proposed 2,500-home City Fields scheme on the eastern outskirts of Wakefield.
The latest win follows on from the pair's success on the Western Gateway Infrastructure Scheme in Manchester for developer Peel.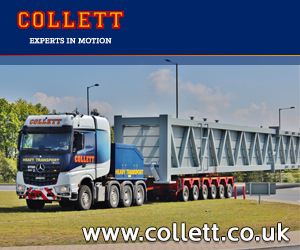 Hochtief and Buckingham will build the link for Wakefield Council connecting the A638 Aberford Road in the north through to the A638 Doncaster Road in the south.
The relief road will cross the Wakefield Kirkgate to Normanton railway line and the River Calder.
The railway is on a large embankment and it is proposed that the road will run beneath the line.
The design of the bridge is underway and it is intended to utilise a Network Rail type E bridge supported on piles in each corner.
It is planned to construct the deck off line and to position it during a 54 hr line closure during Christmas 2015.
The 60m-long river bridge will be of integral composite construction (steel beams with concrete deck).
While it is planned to award the works as a single contract for all road and bridge works, the full funding has not yet been agreed.
It may therefore be necessary to delay building the river bridge and the road until after the construction of the rail bridge.
Wakefield Council hopes to start construction later this month.