Over 1,200 members of construction union Unite employed by Sellafield Contractor Group overwhelmingly backed industrial action in a dispute over the company's refusal to allow a full time union shop steward and a more proactive remit for the site's health and safety committee.
Workers will decide what type of industrial action they will take at a meeting on Tuesday 21 April.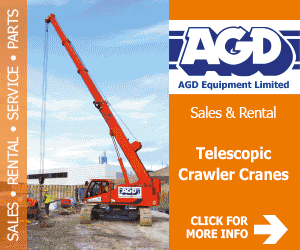 Negotiations to resolve the 10-month dispute between Unite, Sellafield Contractor Group and the Engineering Construction Industry Association broke down yesterday.
Unite is urging Sellafield Contractor Group management to get back around the negotiating table in a bid to find a reasonable settlement that addresses its employees very reasonable request.
Unite regional officer Steve Benson said: "Our members have lost patience with Sellafield management who have steadfastly continued to ignore our very reasonable request.
"All they are asking for is their rights for a co-worker to become a union shop steward at the Sellafield site to represent construction workers and keep them safe.
"It makes sense for our members and the company and it will help improve industrial relations and a safety and welfare culture at the site."
A Sellafield spokesman said: "We are aware that discussions have taken place between Unite union and the contracting community about a ballot that could potentially lead to industrial action by those members.
"Sellafield Ltd is not directly involved in the potential dispute, which does not involve any of our employees, but we will be monitoring the issue closely. We hope all parties can reach agreement. Safety and security at the site will be unaffected by any resulting industrial action."