Network Rail partnered with Kier seven years ago to form the Solum Regeneration joint venture with its sights set on a £500m pipeline of station redevelopment schemes in the South East.
Seven sites at Epsom, Enfield, Maidstone East, Twickenham, Walthamstow, Wembley and Guildford were originally earmarked for redevelopment under the original 10-year plan in 2008.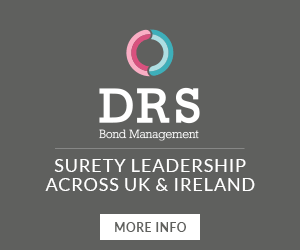 But several railway station regeneration schemes have proved to be more complicated to arrange and slower to come forward than initially planned.
The Solum joint venture generates funds from the development of under-used railway land and has completed projects at Christchurch, Epsom and Walthamstow, with only one to date secured by Kier's construction arm.
Bam Construction started work on the £17m Haywards Heath station at the start of this year, and was also expected to sign the construction deal for a £50m redevelopment of Redhill station in Surrey before it was put on hold in March.
Osborne and Kier are understood to be bidding for a £40m revamp of Twickenham Station, which was originally due to be opened for the Rugby World Cup, but has been delayed and will now start towards of the end of this year.
The most ambitious scheme, a £150m redevelopment of Guildford station, will be part funded by Solum building 445 new homes, offices, shops and restaurants,  and is expected to start next year under previous timetables.
Kier will deliver and complete existing properties, which it is currently developing and may be offered future projects for development under sister partnerships established under the originally procured arrangements.
A spokeswoman for Kier said: "Kier Property is exploring the potential of restructuring its Solum Regeneration joint venture partnership and will be able to give more detail on the nature of the restructure as and when a deal is concluded. Kier will continue to work with Network Rail on its existing pipeline of projects."