First Base and Cordea Savills, on behalf of its second London Residential Development Fund, are working up plans to transform the Haslemere Industrial Estate into a mix of apartments, family homes and employment space.
The partnership has acquired the freehold interest in the site, located minutes from Earlsfield station and overlooking the River Wandle.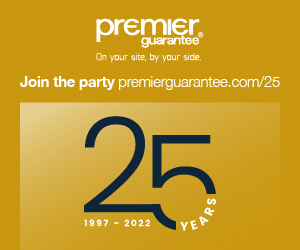 First Base will lead on the development, with a planning application expected to be submitted to Merton Council later this year.
Barry Jessup, Director at First Base, said: "This project is an opportunity for us to apply our design and place-making principles in a more suburban setting, outside of Zone 2.
The London landscape is constantly evolving, with employment growth the biggest driver in where people are choosing to live.
"The re-emergence of South Bank as a business location and the scale of commercial development proposed at Waterloo makes Earlsfield, just a 12 minute train journey away, an attractive location for us.
We have been looking for the right project to partner with Cordea Savills and are excited to have been able to secure this strategic site."
James Whidborne, Cordea Savills, said: "This investment underlines Cordea Savills' confidence in the wider London residential market and fits perfectly with the investment objectives of our second London Residential Development Fund. This transaction highlights our ability to identify robust investment opportunities in areas of strong growth potential and with high calibre partners such as First Base.
There is already a shortage of new housing supply in Earlsfield and this is expected to continue. This transaction is perfectly placed to take advantage of that market dynamic"
First Base is also leading a consortium developing a 62-acre £3.5bn mixed-use development at Silvertown in London's Royal Dock.