Property investor Knight Knox can now proceed with plans to build 580 apartments on the banks of the River Irwell in Salford.
The three-block scheme  of 450,000 sq ft development to be known Adelphi Wharf will include an onsite gymnasium and provide underground parking for residents.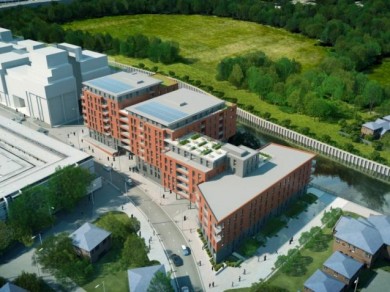 Local partner Fortis Developments will deliver the project in three phases with its letting arm managing the blocks.
Director of Fortis, Kieran Moore, said: "Fortis Developments has worked closely with Salford City Council and Urban Vision to ensure that the design and visual impact of Adelphi Wharf complements the area, whilst incorporating modern architecture along the city's waterfront.
"A riverside walkway will be created to offer easy access to the waterfront, allowing residents to enjoy Salford's surroundings with ease.