According to Deloitte Real Estate's latest London Office Crane Survey there were 31 new project starts in the last six months, promising an extra 4.4m sq ft.
Steve Johns, head of City leasing at Deloitte Real Estate, said the jump in new starts was the second highest in 20 years.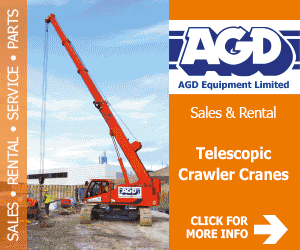 The surge in activity in the Capital takes total office space under construction in central London to 9.5m sq ft.
"We believe that the volume of space under development will rebound further from now through to 2019," said Johns.
"As the tenant diversification of markets accelerates, available product choice is enabling and even encouraging firms to move to different parts of London, and a change in working practices is impacting what tenants need from their buildings."
This view is supported by the number of developers seeking to ready additional sites for construction, with demolition or site preparation being carried out for schemes totalling 5.1m sq ft.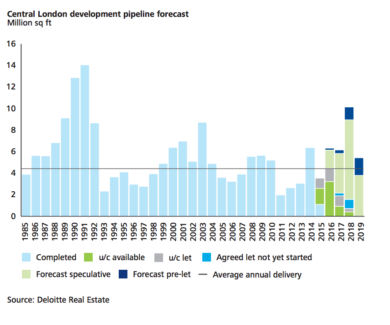 The balance of project starts has tilted back to offices from residential as growth in residential values has slowed while office rents and yields have improved.
Also the City is extending beyond the EC postcode and growing potential for development outside the confines of central London.