As first reported in the Enquirer both firms have been in talks over several months about a deal, but early agreement stalled over project liabilities at the construction business.
Today Wates confirmed it reached a preliminary agreement on the sale of the profit-making M&E arm, Shepherd Engineering Services, and Shepherd FM, its facilities management company.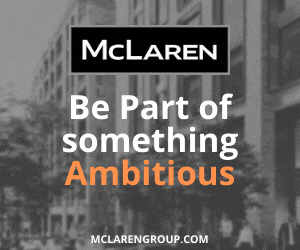 In addition to this, Wates Group will also acquire a significant number of contracts and frameworks from Shepherd Construction, which last year ran up losses of £8.2m on £240m turnover.
Once finalised deal would create a UK leader in the construction and property services sector with a powerful engineering services capability.
Andrew Davies, chief executive of Wates Group, said: "The acquisition of Shepherd Construction's capability, Shepherd Engineering Services and Shepherd FM would complement and enhance our existing businesses, with access to additional areas of expertise in off-site construction, design for manufacture and assembly operations and expansion in new markets into the North of England.
"The deal would form part of Wates Group's long-term growth strategy to develop its construction and property services businesses nationwide and build on the success of the company's recent acquisition strategy."
The combined business interests would have a broad geographic footprint, and the scale and sector strength to deliver exemplary service for clients.
How they shape up
| | Wates Group | Shepherd Group |
| --- | --- | --- |
| Turnover | £931m | £686m |
| Profit | £22m | £11m |
| Staff | 2,074 | 3,235 |
| Established | 1897 | 1890 |
Shepherd Construction and Wates Group have complementary geographical footprints. The combined assets would create an enhanced national contracting business with the scale to capitalise on new opportunities and pursue further growth
Shepherd Engineering Services is a market leader in the design and installation of building services solutions, with strong technical prowess and offsite fabrication capabilities
Shepherd FM is a national facilities management business that would enhance Wates Group's position in the property services sector, adding to the broad range of services it already provides.
Following the sale, Shepherd Group will focus on developing the UK and European expansion of its successful Portakabin business.
David Williams, Chairman of Shepherd Group said: "As a company with 125 years heritage, Shepherd Group has a strong history of adapting to market opportunities as they evolve.
"This deal would support our long-term growth strategy, providing exciting opportunities for the businesses retained in Shepherd Group as well as those involved in the proposed sale.
"The Shepherd Group Board recognises that Shepherd Construction needs scale in order to capitalise on its full potential and the market opportunities arising out of its acknowledged technical capability. Our aim is to ensure the best possible future opportunity for all our businesses – and that includes Shepherd Construction, Shepherd Engineering Services and Shepherd FM.
"This transaction would also enable Shepherd Group to focus future investment on significant sustainable development opportunities such as the continued expansion of our Portakabin business."