The new look aims to reflect Lendlease's new strategy positioning it as a contemporary, diverse and international business, said Steve McCann, Lendlease Group CEO and managing director.
From today, it will progressively move to its new brand mark known as the "fold".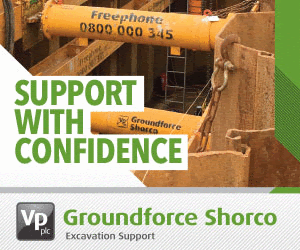 The brand roll out is being funded from existing operational budgets over the next 24 months.
Key projects in each region have been identified as opportunities to fast-track the brand change, including The International Quarter in the UK.
Dan Labbad, Lendlease's Chief Executive Officer, International Operations, said the innovative new look was part of an overall brand update to launch its "next chapter of success".
"Our business has changed and our capabilities have grown significantly since the launch of our 'canopy' logo in 1995. We have a strong and exciting pipeline, and over the past 20 years we have cemented ourselves as a leading deliverer of sustainable urban regeneration across the globe.
"The new dynamic and vibrant look is reflective of our evolution as a company – a diverse, modern and international business. At Lendlease we want our identity to express diversity of projects, capabilities and the uniqueness in the places we create for people."
The original blue canopy logo was launched by Lendlease in 1995, when it had just won the contract to expand Sydney Airport in time for the 2000 Olympics, and had received approval to begin construction on Bluewater Park.