The recovery in construction helped to boost turnover by just over 10% to £733m and saw operating margins edge up from 3.5% in 2013 to 4.1% in 2014.
B&K maintained a healthy cash balance of £194m, allowing it to provide direct funding to finance developments and invest in joint venture activities in the competitive construction market.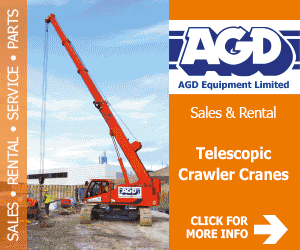 The firm's highest paid director, assumed to be chairman John Kirkland, saw his pay drop from £3.39m to £2.8m in the year to August.
Staff levels hovered around 1,250, split between 522 management and administration staff, 423 supervision staff and just over 300 operatives.
John Kirkland said: "The group has a strong infrastructure and with a healthy cash reserve, the directors believe that we are well placed to take advantage of any available opportunities in the various market in which we operate."
The firm, which is signed up to Planet First certification reduced its overall carbon footprint by 3.2% in 2013-2014. In addition to reductions in electricity and gas usage, the volume of waste produced during the year fell by 21%, of which 8 3% was recycled.