It will also review at least one fifth of the planned projects in the five-year plan in an attempt to control future spending.
Transport Secretary Patrick McLoughlin blamed spiralling costs elsewhere for his decision to pause both schemes yesterday, but added that the electrification of the Great Western line remained a top priority despite ongoing cost overruns.
The decision to red-light the scheme from London to the Midlands and the route from Manchester to Leeds is a major blow to specialist signalling contractors as well as a host of civil engineering firms looking forward to the work pipeline.
Contractors hit by work delay
Trans Pennine
Principle contractors: VolkerRail, Murphys, Siemens.
Design sub-contractors: Tata, Jacobs
Midland Mainline
AMCO Rail, ARUP, Atkins, Carillion, Carillion Powerlines, Galliford Try and Murphy.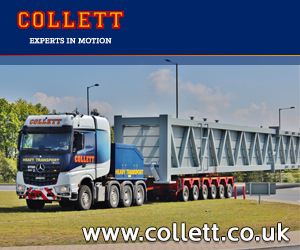 He laid part of the blame on a weak supply chain in signalling works and slow construction delivery.
In a statement to Parliament McLoughlin said: "Important aspects of Network Rail's investment programme are costing more and taking longer.
"Electrification is difficult. The UK supply chain for the complex signalling works needs to be stronger."
He added: "Construction rates have been slow. It has taken longer to obtain planning consents from some local authorities than expected.
"But that is no excuse. All of these problems could and should have been foreseen by Network Rail.
"So I want to inform the House of the action I am taking to reset this programme and get it back on track."
He said that Network Rail's chairman, Richard Parry-Jones, would leave the group after his three-year term and told MPs none of the executive directors would get a bonus for the past year.
Parry-Jones will be replaced by Sir Peter Hendy, the current commissioner of Transport for London, who will now review the five-year investment programme.
The Transport Secretary assured Parliament that the decision would not result in an overall spending cut to the five-year programme.
Network Rail chief executive Mark Carne said:  "Based on historic improvements from a low base, we were overly optimistic about the capacity of our company and our supplier base to step up several gears in order to achieve the plan, especially given the complexities of a network that is at full capacity much of the time."
"As a result, the total enhancement programme cost now exceeds the available five-year budget.  Some projects are also delayed beyond the original dates."
He added: "I welcome the fact that the Transport Secretary has asked Sir Peter Hendy to work with me and my team to develop proposals for re-planning the programme over the next few months."
Civil Engineering Contractors Association chief executive Alasdair Reisner said: "The CP5 programme was developed in response to record levels of demand on the network. This is not something that looks set to diminish. As such, it is vital that all of the projects planned for CP5 are delivered as promptly as possible.
"While it may be necessary to shift some works into the next control period, every effort must be made to ensure they are ready for delivery in 2019.
"A failure to do this will have a crippling impact on capacity for some of the UK's vital rail lines.
"As an industry, we need to work with Network Rail to help it overcome these challenges, and continue the momentum of investing in UK rail."