At the time, Thomas Barnes, director of Thomas Barnes & Sons Group, said the firm had raised concerns over the structural integrity of the bus station's design by Capita and what impact this would have on delivering a safe transport hub given the budgets and resources available.
These concerns contributed to delays on the project, which led Blackburn and Derwent Council to taken action and find a new contractor.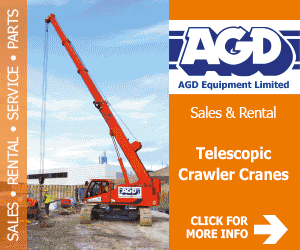 Council regeneration boss Phil Riley said he now hoped the £4.7m public transport complex, originally scheduled to open by January, would be completed before Christmas.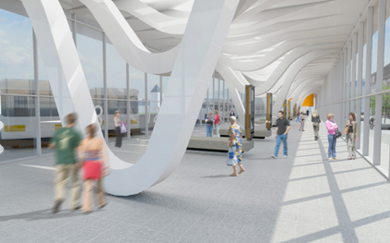 Under the striking design, the bus station canopy is supported by several looping steel supports, which appear to hang from the roof.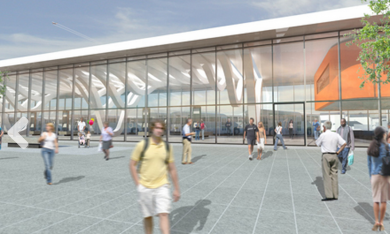 The bus station design has been conceived as a giant structural canopy within the centre of the town, with a full 5m high perimeter glazing system to create a fully enclosed concourse.
Riley said: "Eric Wright is keen to get on site as soon as possible to complete the construction and will be working closely with Capita. It is now the plan to complete the bus station in line with the neighbouring Cathedral Quarter development."
A Capita spokesperson said: "We are pleased that Eric Wright has been appointed as the new contractor for the bus station. "We look forward to working with them as they build our designs for a first class bus station for the people of Blackburn."
The bus station delay has impacted other major schemes in the town centre regeneration including selling the top part of the market site, currently used as a temporary bus station, to a high quality retailer and could affect the completion date of the whole Pennine Reach scheme.
Eric Wright plans to re-start work this week.