Oxfordshire County Council Fire and Rescue Service were called to the Great Tew Estate, near Chipping Norton at 9.21pm.
The worker broke both his legs in the fall and fire crews improvised with an excavator to rescue him.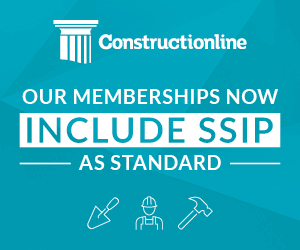 They tethered a basket stretcher to the underside of the excavator's bucket to act as a crane to lift the casualty out of the hole.
Incident Commander, Group Manager David Bray said: "This was an excellent example of partnership working with our colleagues in South Central Ambulance Service, although an unusual incident all crews worked really well together to achieve a successful outcome as the incident required both specialist rescue knowledge and equipment and medical expertise.
"Working together we quickly agreed a plan to utilise on-site excavation equipment and our rope rescue equipment to enable us to safely descend into the hole, assess the casualty and remove him in very short order.
"The incident was further complicated by the onset of darkness and the need to assess the air in the hole to make sure it remained breathable – fire crews quickly illuminated the area with floodlights carried on the fire engines and took an air sampling unit with them to ensure that the atmosphere remained safe whilst carrying out the rescue. "Our crews train regularly in a wide range of scenarios to prepare for these types of incidents, and this enabled them to quickly devise a plan to overcome the challenges faced at this incident."