Christopher was a director at the family-owned Seddon company where he worked for 56 years.
Last year he was awarded an MBE for his services to apprenticeships and local charities.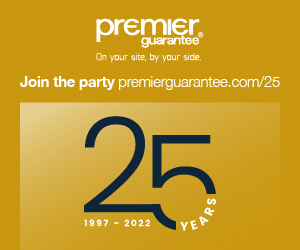 The Seddon business was founded by Christopher's grandfather John Seddon and his brother George in Salford, back in 1897.
Christopher joined the family firm as an apprentice bricklayer in 1959, and went on to run the business in 1982.
He remained active at the business, which now has a turnover of almost £200m and employs around 700 staff, until the final days of his life.
He is survived by his wife Patricia, his three children, Nicola, Jamie and Jonathan who are all now directors at the company, and eight grandchildren.
Jonathan, who took over from his father as managing director at Seddon in 2007, said: "Dad took great joy in ensuring that the next generation were given the opportunity to train and develop their skills and this will be his lasting legacy."
Seddon training and education executive Roy Cavanagh MBE, who has worked for the business for 45 years, added: "Having started his career as an apprentice bricklayer, Christopher never lost his desire to make sure apprentices were given a voice, not just in his own company but across the whole industry.
"I know that some of the happiest times in his career were when he ran the labour team, a role that I later took on, allowing him to run the sites but maintain a hands-on link with the workforce.
"He had a fantastic relationship with all the team, even earning him the nickname Batman due to his endless trips from site to site to meet as many people as possible."
The funeral is expected to take place on Monday, 10th August, with the family set to provide more details in the coming days.
Friends and former colleagues wishing to pay their respects have been asked to consider making a donation to Cancer Research UK or to the Christie Hospital in Manchester.