Latest predictions from the RICS' Building Cost Information Service (BCIS) show annual tender price increases moderating in 2015.
But from 2016 onwards tender prices are set to soar as materials prices and wage rises continue their upward momentum. The BCIS is also anticipating that strong growth in new work output will continue in to 2015 and 2016, with increases of 5% predicted in both years.
Total new work output will surpass the pre-recession peak of 2007 during 2016, and will be in the order of 15% higher than the 2007 peak by 2019.
Peter Rumble, Head of Forecasting, BCIS, said: "The UK construction industry is showing strong signs of growth, reflected in the BCIS forecast which shows strong increases in new work output.
"As a result, over the first year of the forecast period, tender prices are expected to rise by 4%, with relatively moderate increases in input costs.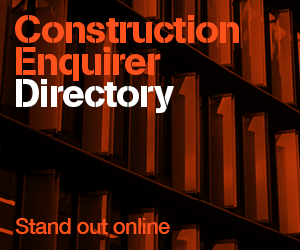 "Moving forward, with workloads continuing to grow, and with rising pressure from input cost increases, tender prices are expected to rise between an annual 4.5% and 6% over the remainder of the forecast period."