The renovation of Westminster House in Portland Street is due to complete in November 2016
Styles & Wood will complete strip out and refurbishment works to the building on a phased basis, allowing the ongoing use of the building around an existing tenant during the refurbishment.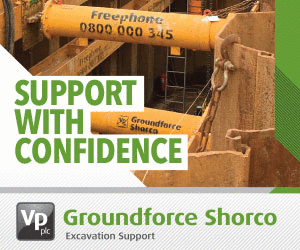 The 69-week project will include the complete refurbishment of the fabric and finishes together with mechanical and electrical upgrades across 160,000 sq ft of refurbished internal floor space.
On completion of the project, Aviva Investors will be seeking tenants for circa 9,000m2 of newly refurbished Grade A office accommodation, through their retained leasing agents, Savills and Cushman and Wakefield.
Tony Lenehan, CEO at Styles&Wood, said: "This is a significant win for Styles&Wood in a key growth sector for a number of the Group's service lines.
"The Group now has in excess of 25'000m2 of office space under refurbishment for legal, financial and insurance blue chip customers.
"This reinforces our credentials for corporate office clients on a national scale. As such, combined with our expertise in working in live, occupied environments, we are now in an excellent position to secure future projects as institutional investors look to enhance the value of their property assets."