Midlands building contractor Thomas Vale, which was bought by Bouygues over three years ago, suffered the highest pre-tax loss in the face of challenging market conditions.
According to latest accounts lodged with Companies House turnover fell last year by 26% to £110m, as the firm plunged to a £10.3m loss after a profit of £3.8m the year before.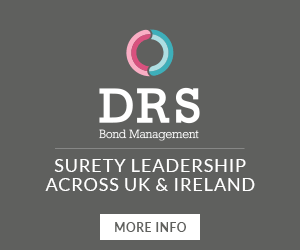 Affordable housing and building specialist J B Leadbitter also closed out several loss-making contracts through the year, which saw it run up a £1.8m loss, but this was improved after ending the previous year £15m in the red.
The French giant's Kent-based Denne Construction operation managed to scrape in with a £40,000 pre-tax profit last year, but this was down to interest payments as the firm traded with an operating loss of £34,000 in the year ending 31 December.
Bouygues (UK), which tends to deliver major contracts, raised turnover by just over 50% to £331m, but saw profits slip a third to £11.6m.
At the start of last year it transferred all the assets of Portsmouth contractor Warings under the Bouygues (UK) banner.
Two years ago the Bouygues business in the UK was restructured as four units – Bouygues Development, Construction, Housing and Thomas Vale – all reporting to Madani Sow, Executive Chairman, Bouygues UK
Both the construction and housing management units incorporate the activities of Warings, Leadbitter and Denne with those that already existed in Bouygues UK.
Although the existing business brands continue to trade as their legal registered entities.
Across the whole Bouygues UK operation, profits from road building business Colas (£8m) and Colas Rail (£6.2m) helped to raise overall performance, which also include investment and development businesses, to deliver a £28.3m pre-tax profits on turnover of £1.6bn.