Vinci was appointed as preferred bidder at the end of last year in a two-stage contest for the contract to build the Pears Building at the Hampstead site, which will be home to the University College London Institute of Immunity and Transplantation.
But at stage 2 final price submission Vinci submitted a figure of £45.6m, against the client's original budget of £30.1m, and refused to accept the proposed design risk allocation under the construction phase contract.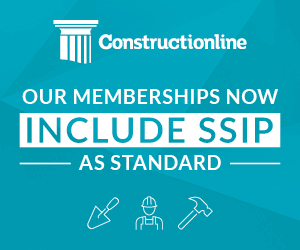 Client The Royal Free Hampstead Charities is now aiming to strike a deal with Willmott Dixon, which ranked second in stage 1 bidding after it offered to do the job for at least £2.8m less.
Willmott Dixon is also promising an extra saving of up to £1.7m through further design development.
A statement seen by the Enquirer from the client said that it had decided to change contractor because Vinci's offer price, equivalent to £5,300/m2, was well above the benchmark range for similar projects of £3,500-£4,700/m.
It said: "Further it is inappropriate to contract with Vinci on the basis of Vinci's current proposed contract terms as it refuses to accept the proposed design risk allocation under the construction phase contract.
"Willmott Dixon, however, will accept a risk profile more aligned with the authority's original intentions for the contract.
"If the abridged pre-construction service agreement is not awarded to Willmott Dixon by mid-October 2015, and the construction contract in place by 17 December 2015, there will be a significant adverse impact on the programme for delivery of the works and no guarantee of cost savings.
"In these circumstances the most likely outcome is the cancellation of the project.
"As any tender conducted now will likely produce prices in excess of any affordable budget and jeopardise the project, it is extremely urgent that the authority secure the project by appointing the next placed contractor from the tender process.
"Substituting the contractor now will not alter the overall nature of the contract as the scope of works will remain as originally tendered."
The money for the new building has been raised by the Royal Free Charity and UCL. An additional £25m will be secured for the appointment of research teams.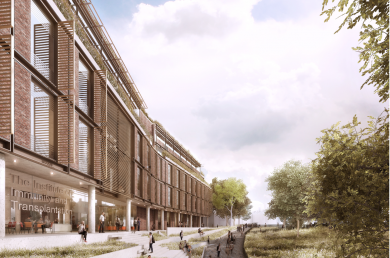 The Hopkins designed Pears Building will allow more patients to have access to ground-breaking medical treatments through clinical trials.
Scientists at the IIT are carrying out research into immune-related conditions such as leukaemia, type 1 diabetes and HIV.
It is being project managed by Buro Four with BDP on board as M&E design consultant.
As well as the IIT, the Pears Building will include patient accommodation, office space for volunteers and a car park.