Pre-tax profit more than doubled to £1.7m as operating margins returned to 5% from around 3.5% last year.
Group revenue at the Barnsley-based specialist contractor rose 15% to £24.6m, largely down to several large anchor projects and the successful settlement of some legacy contracts.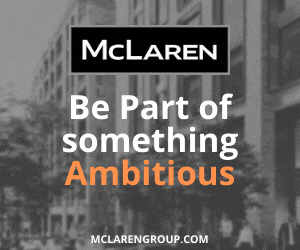 Mark Smith, chief executive officer, said that 2015 saw the re-emergence of the distribution warehouse sector with Billington benefitting from the successful delivery of two of the largest in the country.
Following a management re-structure, its Leeds-based Peter Marshall Steel Stairs division also saw a major upturn in the first half, securing work spanning to the end of the year.
Smith said: "We are experiencing growing demand in the sector and Billington remains well placed to capitalise on these increased opportunities.
"The group's strong cash position underpins our financial strength and ensures that the company is well placed for further growth.
"All signs indicate that growth will continue into the second half of the year and into 2016. Wider issues within the global economy still provide some uncertainty as to the long term growth prospects of the UK economy.