The extra packages of work are estimated to be worth a further £1.8bn-£3.3bn and look set to take the line to Crewe six years early.
Details of the plan to speed up part of phase two are now expected to be announced by Government later this year when the route for the next section from Birmingham to Manchester and Leeds is confirmed.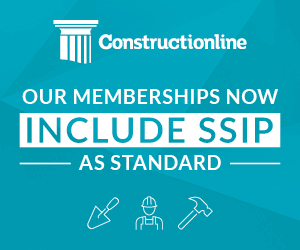 But HS2 procurement bosses are already paving the way for a quick start should the decision be taken to advance phase two delivery.
The Government has been looking at bringing High Speed 2 to the north before the 2033 target date by accelerating work to Crewe so it can open in 2027, just a year later than phase one.
The move would be a big boost to Chancellor George Osborne's northern powerhouse plans
Prospective consortia have until 18 November to respond to the PQQ, which will be published in the OJEU on Monday, for the seven contracts in phase one.
All consortia and firms that meet the minimum requirements will be invited to tender in Spring 2016, with winners revealed in early 2017.
HS2 Phase 1
S1 – Euston Tunnels and Approaches £0.6bn – £0.9bn
S2 – Northolt Tunnels £0.9bn – £1.4bn
C1 – Chiltern Tunnels and Colne Valley Viaduct £0.8bn – £1.3bn
C2 – North Portal Chiltern Tunnels to Brackley £0.8bn – £1.3bn
C3 – Brackley to Long Itchington Wood Green Tunnel South Portal £0.6bn – £0.9bn
N1 – Long Itchington Wood Green Tunnel to Delta Junction / Birmingham Spur £0.9bn – £1.5bn
N2 – Delta Junction to West Coast Main Line Tie-in £0.8bn – £1.3bn
Accelerated HS2 Phase 2
Birmingham to Crewe (four lots) £1.8bn-£3.3bn