The latest data adds to growing concerns that construction suffered a slowdown over the summer, although industry watchers remain cautious about the reliability of provisional ONS data.
But taken at face value the latest figures amount to the first quarter on quarter fall in construction output for two and a half years.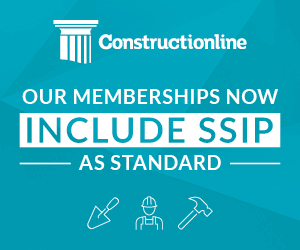 Construction was the UK's only main industry to suffer a decline during the third quarter, weighing down overall GDP growth to just 0.5% from 0.7% in the second quarter.
CBI Director of Economics, Rain Newton-Smith, said: "As we approach the Spending Review and Autumn Statement, it is vital that the government protects areas of spending which will support the ratcheting up of UK productivity, helping to underpin sustainable public finances."
The fall had been expected, after initial estimates for output in July and August both showed declines in output, of 1% and 4.3% respectively.
The drop in construction output could have been influenced by particularly wet weather in August, the ONS said.
Dr Noble Francis, Economics Director at the Construction Products Association, said:  "Skills shortages have been a key issue recently in the industry and are hindering growth, especially in house building.  Where skilled labour is available, wage inflation has also been a serious issue, hindering the viability of many sites.
"In the private commercial sector there are still many projects in the pipeline due to contracts that were signed 18-24 months ago.
However, sharp rises in costs since then, due to a lack of skilled labour, have adversely affected margins and meant that many projects are on hold for the moment while contractors go back to clients and renegotiate prices.
He added: "Overall, recovery is never a straight line and there are always a few bumps and scrapes along the way.
"Projects in the pipeline across most construction sectors suggest that activity in the industry will rise in 2016 and our forecasts anticipate 4.2% growth in total construction next year, driven by recovery in house building, commercial and infrastructure activity.  Skills shortages, however, are proving to be a key issue constraining growth for the industry."