Client Air Products is building two advanced energy-from-waste plants at North Tees Chemical Complex at Billingham.
But today the firm revealed that it would halt work on the second plant already 18 months into the construction programme to concentrate on commissioning the first plant after running into technical challenges.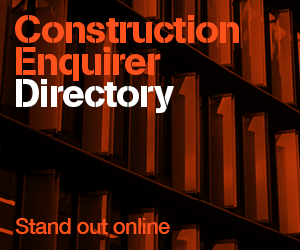 The original plant Tees Valley 1 was started a year before TV2 by Foster Wheeler Energy and was due to start operation last year.
According to the GMB union workers have been suspended because of a technology failure on the Tees Valley 1 plant.
Once completed, the scheme will be the largest advanced gasification renewable energy facility in the world.
A spokesman for Air Products, which also assumed the role of engineering, procurement and construction management, said that it had proved too challenging and time-consuming to do similar work on two plants, so it took the decision to stop TV2 while work on TV1 was perfected.
"This decision does not reflect on the performance of our 700 highly-professional contractor colleagues currently working on the TV2 project, who will sadly be impacted by the suspension in work.
"The duration of the suspension is yet to be determined but we remain committed to completing both facilities as soon as possible.  We will work with our contractors to wind down TV2 construction activity in a controlled way."
He added that as with many ground breaking projects,improvements were being identified as construction advanced and new solutions put in place.
"This is the case for our first renewable energy facility currently being built. The learnings we are making here will be applicable to our second plant.
"By deferring construction we will be able to ensure any modifications are applied to TV2 in a cost-effective way when activity is resumed."
Michael Blench, GMB Regional Officer for construction, said "This is yet another crushing blow for the workers on Teesside. Seven weeks away from Christmas 700 workers are told they are no longer required."