Ringrose is leaving "to pursue the next phase of his career" and is expected to go early next year.
Interserve said: "The Board is undertaking a process to select a new CEO and, in the meantime, Adrian will continue in his current role and in due course facilitate a smooth transition." Glyn Barker, Group Chairman said: "I would like to thank Adrian for his significant contribution to Interserve over the last fifteen years.
"His dedication to the organisation has been and remains absolute and I wish him success and equal fulfilment in the next stage of his career.
"During his tenure as CEO, he has transformed the composition, scale and culture of the business. He will be leaving a legacy of strong, profitable businesses with an excellent market reputation."

Ringrose, said "It has been a huge privilege to serve on the Board of Interserve for the last 15 years, in particular to have led the business as Chief Executive for the vast majority of that time during which the company has expanded and developed significantly.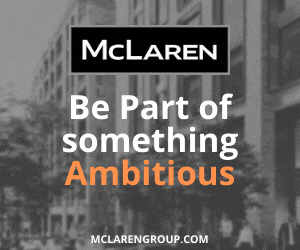 "I am proud of what we are achieving and continue to be humbled by the skill and care of my colleagues in providing vital services to our customers and remain committed to leading the company through this transition period."