The firm is bidding with Lendlease, Mace and Multiplex for the £600m project to build the 10-storey HQ at King's Cross Goods Yard.
A source told the Enquirer: "It is still early in the assessment process but McAlpine looks to be leading the rest of the bidders."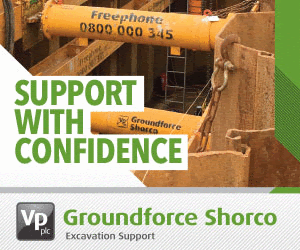 "Now it looks like the final decision will now be taken in the New Year."
Google's new building is designed by Heatherwick Studio and Bjarke Ingels Group and replaces previous plans that were suddenly withdrawn in 2015 for being too boring.
The new 650,000 sq ft complex will make up more than half of the company's complete King Cross campus.
Presently it occupies one 380,000 sq ft development at 6 Pancras Square and is due to move into a second leased building, now being built by Carillion, in 2018.