Bristol City Council said it would now start the search for a new contractor to deliver the flagship project.
Bristol Mayor Marvin Rees said work is now expected to start on site by spring 2018 with the new Temple Meads arena building opening in 2020.
Bouygues UK has been working as a consultant on the project in its capacity as preferred tenderer in a two stage tender process.
This was to agree the final package of works and a target cost, ensuring all issues were understood and agreed before moving ahead with the physical building work.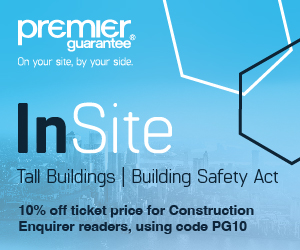 However the council confirmed today that two sides have been unable to agree on price and will not be progressing to full contract
The council said it was now actively exploring other options to construct the arena as quickly as possible.
The resulting venue will form part of an expanding Temple Quarter Enterprise Zone which was recently boosted with news that Bristol University plans to build a new campus in the area.
Marvin Rees, Mayor of Bristol said: "I am committed to getting the arena built and despite this setback it remains closer than it has ever been. We have the design, the planning permission, the operator and the momentum of a successful Enterprise Zone.
"We also have a much better understanding of the complexities involved in bringing the building to life.
"I am disappointed that although so much work has been put in for so long, and despite recent constructive and detailed talks with Bouygues, we have simply been unable to agree on the price for the arena. We've tried to close the gap and have reluctantly accepted that we will not reach agreement.
He added: "I firmly believe that we can and will build the arena Bristol deserves but this has to be for the right price. We have made a lot of progress and are now seeking an alternative contractor to build the arena as soon as possible."
The council's original procurement exercise allows the council to approach another contractor. The council can also re-tender if required with the benefit of experience and the work already done.
BAM Construction, Buckingham Group, Laing O'Rourke and Sir Robert McAlpine originally also showed an interest in the Arena project.