But in a double-edged industry forecast its top cost experts predict infrastructure tender prices will maintain a steady recovery as the Government drives ahead with investment in transport and energy projects.
The fall in building tender prices will hit London hardest but also ripple across the rest of the country even against an expected rise in material and labour costs.
Arcadis predicts this will tighten the squeeze on main contractors risking a return to much more aggressive pricing across the building sector.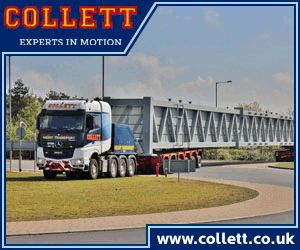 Simon Rawlinson, Head of Strategic Research and Insight at Arcadis, warns that with commercial asset values predicted to fall by up to 13% in the next two years and construction prices at high levels, project viability challenges look set to persist.
Against this backdrop Arcadis is warning firms to be prepared for increased levels of contractual behaviour and improve record keeping. It argues firms can also reduced the risks from greater belt tightening by increased collaboration with all tiers of the supply chain.
By 2019 greater market certainty as UK's Brexit plans are distilled will be the catalyst for a return to buoyancy in both the capital's and regional building markets. This will see a return to tender price growth of around 2-3% predicts the cost consultant.