Gordon Wilkinson, chief executive officer, who joined to turn the business around last March, said: "Despite impressive revenue growth in recent years, we had failed to effectively manage our cost base and cash collections, ultimately leading to an underlying loss before tax of £1.5m in the first half of the financial year. 
"While the group had a very disappointing period in H1 of 2016, we have taken decisive action in the restructuring of the leadership team with an emphasis firmly on profit and cash generation.
"Significant cost savings have already been implemented in H2, and we are seeing the benefits of a reduced cost base in re-building our margin."
The group-wide restructuring last year ran up exceptional costs of £3.6m leading to Driver booking a pre-tax loss of £5.4m, compared with a loss of £1.9m in 2015.
During the period revenue jumped  21% to £58m.
Wilkinson said: "Although the business has been through a difficult time in 2016 much of the substantial investment made in attracting new talent and achieving a truly global reach leaves the group well placed to deliver a significantly improved performance in the next financial year and beyond.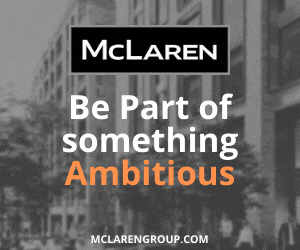 "The financial year 2015-16 was undoubtedly a challenging one, with H1 being particularly disappointing.
"However H2 saw the group return to profit at an underlying level with trading stabilised, and an underlying loss before tax for the year of £0.4m."
Wilkinson said that the planned fundraising had already received good levels of indicated support from new and existing investors.
"The fundraising is intended to provide the necessary level of refinancing to normalise the capital structure of the business and provides a solid platform on which to effect the remainder of the board's recovery plan."