Developer City and Country is aiming to restore and convert Dorchester prison in Dorset and Shepton Mallet prison in Somerset into high quality homes.
Now work will start on the two projects designed by architect Purcell later this year.
Prior to its closure in 2013, HMP Shepton Mallet was the oldest working prison in Britain with a colourful list of infamous inmates including the Kray twins.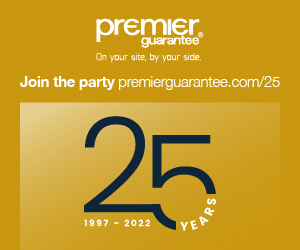 The Grade II listed buildings, including the cell blocks, treadwheel house and workshops, will be refurbished and converted into 96 apartments. Within the prison walls, a further 40 new apartments will be built. 
HMP Dorchester, which was also closed four years ago, will offer 185 homes once converted.
The main cell blocks will be transformed into 60 one and two bedroom apartments, while new terraced mansion-style buildings will provide 125 further apartments.
Purcell is the architect and lead consultant on both projects. The project team includes landscape designers OPEN, multi-disciplinary engineers Hydrock, transport consultants Calidus and structural engineers The Morton Partnership.
Helen Moore, Managing Director at City & Country said: "It is incredibly exciting to be charting new territory as the first developer in the UK to convert prisons of this size into residential use and Purcell has played an integral role in bringing forward these exceptional plans."
Alasdair Travers, Partner at Purcell said: "The challenge of both sites is resolving how to convert the historic cell blocks into characterful modern apartments and how to create new green open spaces within the prison walls. Our designs bring out the special character of each site's heritage to create a sense of place, transforming the prisons into attractive places to live."