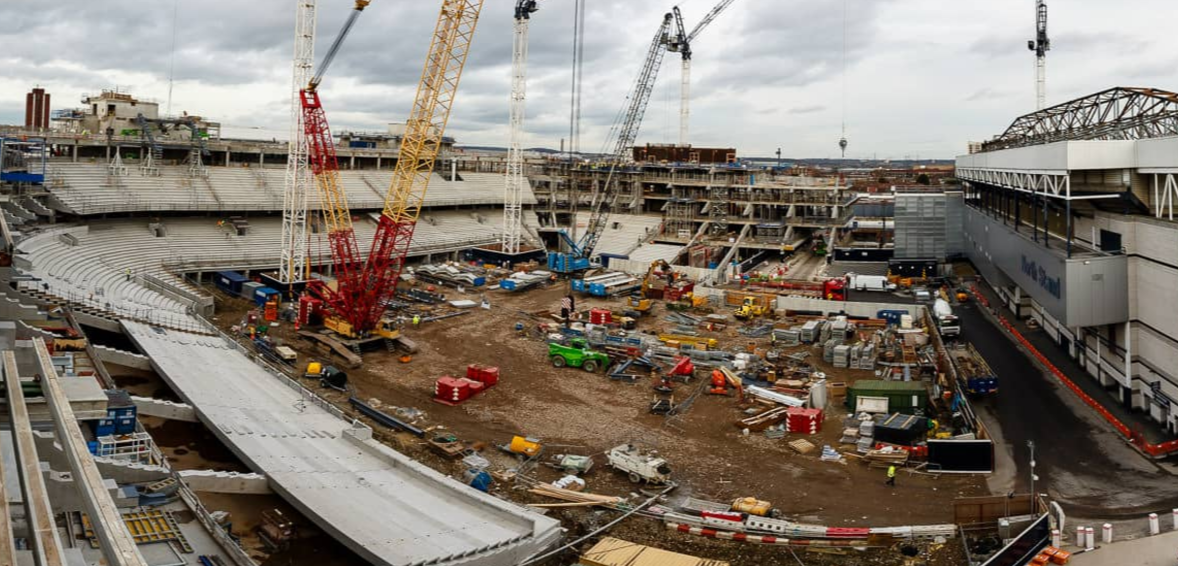 The soaring cost of Mace's North London stadium project was revealed in a meeting between the club and the Tottenham Hotspur Supporters' Trust.
It would make it the most expensive stadium in the country above West Ham's Stratford home, which cost £752m to build and convert to football use.
In an email reply to one fan about the revised cost, club director Donna Cullen said that soaring materials prices had contributed to a leap in the estimated cost from the £400m first quoted seven years ago.
Spurs are due to move into their new 61,000-seat ground during the 2018-19 season.
The complex phased stadium build also saw costs rise following revisions to the basement design.
The club director's email, which was posted on www.skyscrapercity.com, said: "Brexit has added a straight 20% on costs for foreign goods due to the exchange rate, overtime working and increased construction costs similarly. Revised basement works also added to the cost.
"We are constantly managing costs and will continue to do so throughout the process along with funding plans to ensure the viability of the scheme."
"It's worth remembering that the original cost quoted for the stadium was some seven years ago. This new 'estimated' figure relates predominantly to the stadium with some elements of substructure for the other builds particularly the Tottenham Experience."