Around £110m of schemes to cut congestion and journey times for motorists will be completed by spring 2020.
These includes two larger projects, worth £30m, which will create an unbroken stretch of dual carriageway on the A69 between Hexham and Newcastle.
A further £14m will go towards creating a new junction on the M11 to provide another route into Harlow, cutting journey times as well as unlocking housing developments.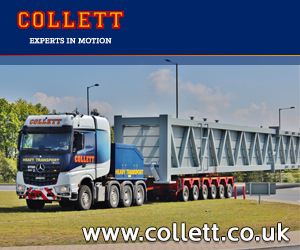 Details of further projects worth £110m will be revealed at a later date.
First congestion busting projects
North
A595 / A66 Fitz Roundabout (Low Rd) £1m
A595 / A66 Great Clifton Widening £1.6m
A585 Norcross Capacity Improvement £3m
M55 Junction 3 Signals £0.8m
Future small schemes £21m
Total £27.4m
Yorkshire and North East
A69/A68 Junction Improvements near Corbridge £15m
A69/A6079 Junction Improvements near Hexham £15m
A63 Garrison Road Signals and Road Improvement £6.35m
M18 Junction 3 Improvements £0.25m
M62 Junction 27 Widening £2.65m
M62 Junction 28 Widening £2.25m
A66/B6280 Morton Palms Widening £0.5m
A19/ A179 Sheraton Signals £0.8m
M1 Junction 36 Slip Road Improvement £2m
Future small schemes £18.2m
Total £63m
Midlands
A5 Old Stratford Widening £3.3m
M1 Junction 27 Capacity Improvements £0.9m
A5/A5195 Ogley Hay Traffic Signals £1.5m
M42 Junction 3 Improvement £4.2m
Future small schemes £14m
Total £23.9m
South East
M27 Junction 7 Improvements £2.5m
A3 Northbound Off Slip at University Interchange (Guildford) £1.6m
A3 Stoke Interchange Southbound Off Slip Improvements (Guildford) £2.5m
A20 Port of Dover Technology Improvements £5m
Future small schemes £41.6m
Total £53.2m
South West
M5 Junction 19 Improvements £2.8m
M5 Junction 17 – 18 Driver Information Scheme £4.3m
M5 Junction 24 – 25 Driver Information Scheme £7.1m
M5 Junction 23 – 24 Driver Information Scheme £5.5m
Future small schemes £12.4m
Total £32.1m
East
M11 Junction 7a, Harlow, Essex £14m
A11 Fiveways Roundabout, Barton Mills Signalisation £0.4m
Future small schemes £2.4m
Total £16.8m