Bovis said that it has received proposals from Galliford Try and Redrow about a potential merger.
Both initial approaches have been rebuffed but Bovis is still talking to Galliford Try.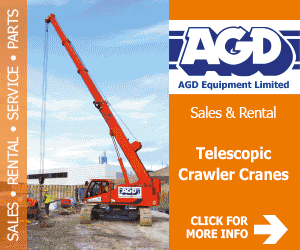 Bovis said: "The decision to reject the proposals was communicated to the two parties.
"Redrow subsequently indicated that it was not willing to improve the terms of its proposal and discussions were terminated. Discussions with Galliford Try are ongoing."
The company added: "In the meantime, the Board is making good progress with plans to recover and improve group profitability and enhance return on capital employed. "The search for a new Chief Executive is also progressing well.
"The Board of Bovis remains committed to maximising returns to shareholders and will continue to consider all strategic alternatives."
Galliford Try's current offer values Bovis at £1,191m and would make Galliford Try the 52.25% majority shareholder in the merged group.
Under City takeover rules the firm now has until April 9 to make a firm offer for Bovis.
Redrow made a share and cash offer giving Bovis a 32.4% stake in any merged company.