The latest NEC4 documents are due to come into force next month – 12 years since the last NEC3 contracts were first published.
Experts at consultant Systech believe the revised paperwork will please contractors as they support the ongoing drive for collaborative working. Important anticipated changes include possible compensation for contractors preparing quotations and allowing contractors to reach the definition of defined and progressive costs as work proceeds rather than waiting to the end of a project.
Jason Palmer, Systech Associate Director for UK North, said: "Whilst the devil will be in the detail, contractors will welcome a number of the reported changes in NEC4, particularly those allowing cost reimbursement for preparing quotations, the early agreement of defined and disallowed costs [rather than waiting until the end of the project] and the moves to ensure the agreement of the accepted programme."
Rekha Thawrani, NEC Contracts General Manager, said: "The uptake of NEC products and services has grown exponentially across the globe over the last 20 years and we pride ourselves on the fact that our innovative portfolio will always react to and be shaped by the needs, experiences and feedback of our users.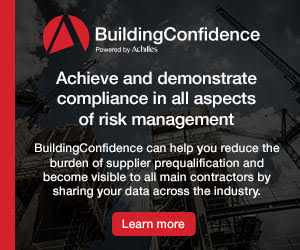 "As part of our commitment to all our customers, we continue to constantly review ways to enhance and update our products. We believe NEC4's diverse range of definitive end-to-end project management contracts will empower users to deliver projects on time, on budget and to the highest standards now and in the future to the benefit of both industry and society."