A nine-week trial at Northampton Crown Court found Andrew Winterton, 52, of Collyweston guilty following a joint investigation by Northamptonshire Police and the HSE into the death of Shane Wilkinson.
Father-of-five Wilkinson, 33, was employed as a grounds worker at the Conquest Homes building site in Collyweston when he died on September 4, 2014.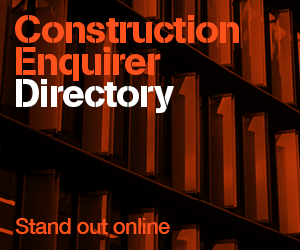 The court heard he had been standing next to a deep trench that had been incorrectly excavated by the trench digger-driver, Dean Wortley, when an unsecured trench wall collapsed and he was completely buried underneath the rubble.
A jury heard how, despite the best efforts of fellow workers at the Conquest Homes site, Wilkinson was pronounced dead at the scene after his body was recovered.
Winterton, as site manager and director of Conquest Homes, was found guilty of gross negligence manslaughter .
Wortley, 48, of Market Deeping in Lincolnshire and who traded as Clearview Demolition, was found guilty under the Health and Safety at Work Act and CDM Regulations.
The court heard evidence which showed that the sides of the trench had not been properly or adequately secured and that Wortley and Winterton had ignored basic safety measures resulting in convictions against both men for significant and serious breaches of health and safety legislation.
Speaking after the verdict, the senior investigating officer, Detective Superintendent Steve Woliter of Northamptonshire Police, said: "This was a tragic loss of a young life that could so easily have been avoided.
"Winterton and Wortley were both experienced in ground works and failed to show even the most basic safety measures to prevent harm to workers – such as Shane Wilkinson – on the Conquest Homes site.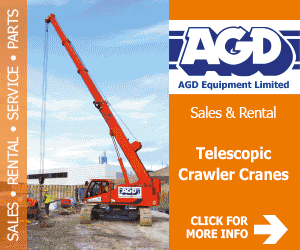 "Shane leaves behind five young children who are now being cared for by his parents. They were in court throughout the trial and have shown true dignity and strength despite listening to harrowing evidence.
"This has been a very lengthy and complex investigation and I would like to thank the jurors for their dedication and attention to detail during this long trial.
"This is the first case of corporate manslaughter to have been successfully tried in Northamptonshire so my extended thanks go to the tenacity of the overall prosecution team over the last few years."
Following the verdict Wilkinson's parents said: "Today's verdict had given us some closure.
"We hope health and safety lessons have been learnt, so that this never happens to another family.
"We would like to thank everyone that tried to save Shane's life that day, and also everyone involved in the investigation and prosecution."
Both defendants will be sentenced on June 30