The Chancellor said a criminal investigation would examine whether building regulations had been breached when the block was overhauled just last year.
His comments came as two cladding experts speculated that the fire spread rapidly up the clad external columns of the building jumping fire breaks because aluminium composition cladding appeared to have flammable polyethylene cores.
Although a planning application for the refurbishment of Grenfell Tower approved the use of Reynobond cladding, it did not appear to specify the use of the fire resistant version of the panels.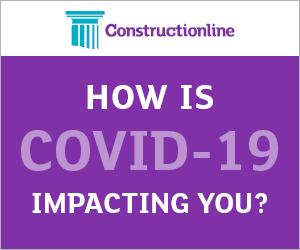 It is now widely believed, but not yet confirmed, that more flammable PE rated panels were used rather panels rated as fire resistant (FR) because they have a fire-retardant mineral core that guarantees higher resistance to fire.
A construction expert, with specialist knowledge of cladding, said: "Detailed photographs published in the media indicate fire spread on the column lines, and the distortion of the unburnt panels over the columns suggests heat was also also travelling downward within the column cladding cavity, ahead of fire."
He added: "The contract prepared by the local authority and/or its management organisation should have contained "employer's requirements" clauses which clearly specified the expected fire performance requirements.
"Compliance with both these and statutory requirements for new building work should have been subject to technical scrutiny by both the project management and the approvals bodies, who should have recognised the highly combustible nature of the proposed cladding material."
A cladding contractor with over 20 years experience told the Enquirer:  "On most of the after-shots you can see that the columns have suffered the most advanced stage of damage.
"Even on lesser damaged areas you can see that fire has affected the insulation both above and below the fire stop, which suggests that the fire rapidly destroyed the fire stopping within the column stacks, allowing fire to then transfer horizontally both above and below the horizontal fire stops.
"The horizontal fire stops would be a mineral fibre block with an intumescent strip, which expands outwards to fill the cladding ventilation void in the event of a fire. This only works if it has something to force against as it expands.
"If, as suspected the Reynobond cladding was type PE and therefore combustible then this would have failed at a very early stage rendering the fire stopping ineffective."
He added: "The columns are also designed with a vertical rib or groves and although in the scale of things it would be a minor contribution I would be curious to see how the horizontal fire stopping overcame the void that would be formed between the back of the fire stop and the ribs of the concrete."
Police are also now appealing for anyone with images or footage of the Grenfell fire to send them to their investigator's via ukpoliceimageappeal.co.uk.