Questions are being raised after the Government revealed the total number of buildings with condemned cladding has soared to 75  – 100% of all those tested.
So far the Government has only confirmed that the Building Research Establishment combustibility test has three categories rated 1 to 3.
It has been judged that cladding material falling in category two or three does not meet the requirements for limited combustibility in Building Regulations, although the details of what this test involves has not been revealed.
Some industry professionals are concerned that the Government has applied the most stringent Building Regulation guidance that only allows materials of limited combustibility or Class A2.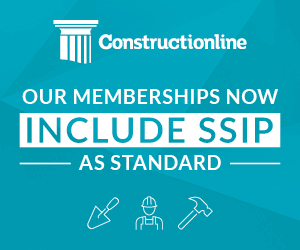 But building elements do not need to comply with A2 grading if fire tests prove the system as a whole meets the requirements to BS8414.
Experts have warned that far more comprehensive tests on the entire cladding system are needed to establish if buildings are at-risk including the insulation and design details such as fire stops.
A cladding contractor and former fireman told the Enquirer: "Nobody knows what the three-stage tests are that they are applying to samples sent in, but all are failing.
"The letter states that the ACM should achieve A2 standard to comply with Building Regs but Approved Document B does not say that. We can't understand where they are getting their information from.
"It's highly likely they are failing tower blocks unnecessarily. "
The shadow housing secretary, John Healey, warned the House of Commons that "cladding is not the whole story".
Fire risk consultant Stephen Mackenzie said: "The government is fundamentally flawed in its use of the BRE to conduct overly simplistic and limited fire test samples and not the complete cladding assembly.
"The small scale tests on external panels need to to be extended to a full disassembly."
Another source told the Enquirer: "We are still not being told what materials or systems are failing – is it just Reynobond (PE) cladding or other materials? More information is required."
In an update on the failed number of cladding samples found on buildings within 26 local areas, Communities Secretary Sajid Javid said the Government was also working with the Government Property Unit to oversee checks on wider public sector buildings.
"Hospitals are well prepared – each one has a tailored fire safety plan," he said.
"But nothing is more important than the safety of patients and staff, so on a precautionary basis we have asked all hospitals to conduct additional checks."
Across the wider government estate 15 buildings have been identified as requiring further investigation.