The £60m refurbishment is taking place under the Army Basing Programme for troops returning from Germany.
The redevelopment programme of Marne and Bourlon Barracks will include the new officers' and junior ranks' single living accommodation.
It will also include a senior non commissioned officers' mess, armoury, squadron offices, Quartermaster department and a multi-use games area, as well as a comprehensive refurbishment including the listed Sandhurst block at Bourlon Barracks.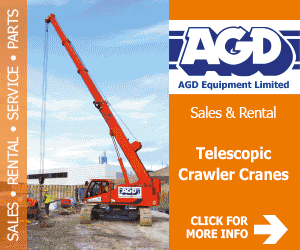 This latest project follows recent successes for Galliford Try at RNAS Yeovilton and the £135m redevelopment of RAF Marham in joint venture with Lagan Construction.
Keith Yarham, Defence Director for Galliford Try, said: "The defence sector has been identified as a key area of growth for our business and this prestigious contract to rebuild these historic barracks at Catterick is another huge step forward in meeting our strategic goals."
Major Andy Carnochan, ABP Requirements Manager said: "This is an important milestone to enable the timely delivery of infrastructure at Catterick. I very much look forward to working closely with Galliford Try to deliver this project."