With the track fully laid, the £14.8 bn project has entered a new phase as construction trains are now able to travel the full length of both new tunnels from end to end.
With just over a year to go until the Elizabeth line opens in December 2018, the Crossrail project is now focused on the installation of platform screen doors, signalling, tunnel ventilation and communications systems along with the overhead lines that will power the new trains.
Howard Smith, Transport for London's Elizabeth line Operations Director, said: "It's a huge moment in the project, turning it from a construction project into a railway, with around 15 months until our customers ride the first trains beneath the streets of London. Crossrail will continue working hard to fit-out the line and stations ahead of TfL preparing to run and maintain the Elizabeth line from next year."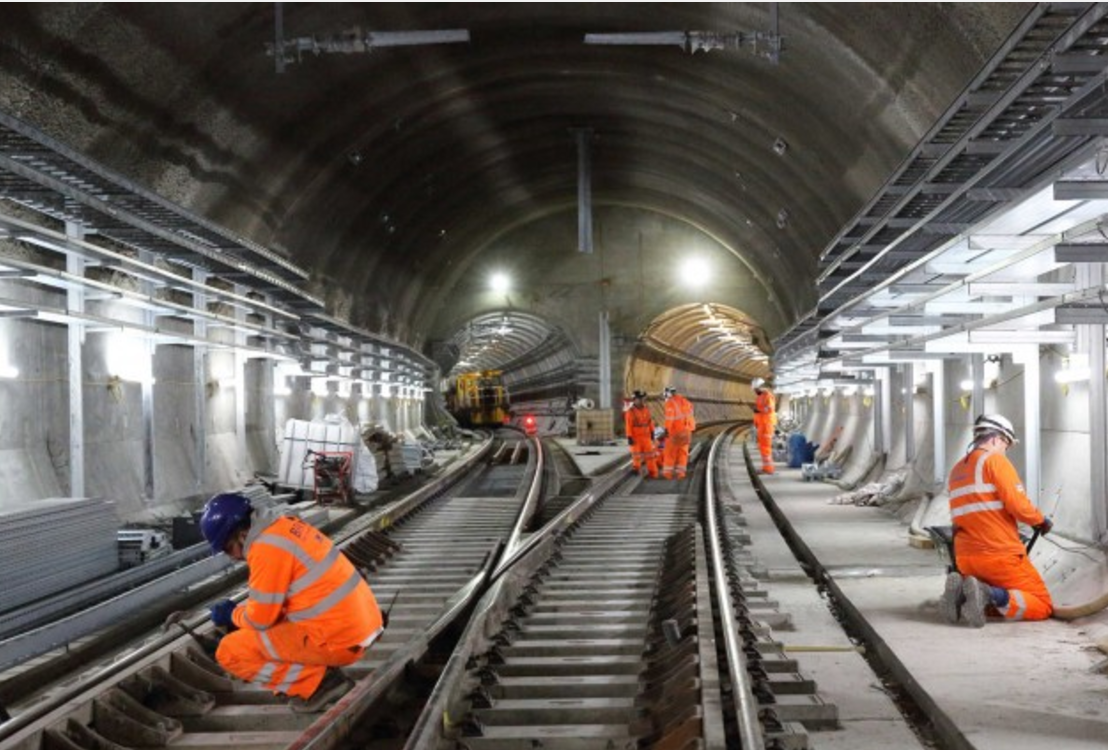 More than 1,000 highly skilled men and women have installed the 63,000 sleepers, 51,419m of rail and over 800 sections of long welded rail, which make up the 50-plus km of Elizabeth line track. Over 13,500 m3 of concrete – enough to fill several Olympic sized swimming pools, was poured by the concreting train as part of the track installation.