South West London and St George's Mental Health NHS Trust will now work with the duo to progress to develop a full business case for the estate modernisation programme and bring the ambitious project to contract close.
The trust aims to build two new mental health facilities, one at its main Tooting hospital site in Wandsworth and the other at its Tolworth Hospital site in Surbiton.
The new psychiatric hospitals will be funded mostly by the redevelopment of surplus land at the 80-acre Springfield University Hospital site in south London.
Parts of the existing hospital estate date back to 1840, facing out onto open land that is currently home to a 9-hole golf course and other sporting facilities.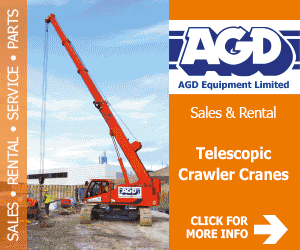 Existing planning permission exists for up to 839 homes on the Springfield site, including up to 262 homes within two existing Grade II listed hospital buildings.
Construction of the 270,000 sq ft hospital accommodation at Springfield is anticipated to begin in 2018 and complete in 2019.
David Bradley, Chief Executive said: "The Trust has been developing the plans for two new hospitals for many years and we are delighted, after a robust procurement process, to have selected Kajima/McAlpine JV STEP to work alongside us to develop the more detailed plans."