The project will support 100 jobs during construction and once finished will also provide crucial access from the River Tees to the planned 4.5m sq ft of manufacturing, storage and office space development at Teesworks.
Phase one of the project will see 450m of the new quay facility built. The second phase of works will see an additional 600m of quay being developed.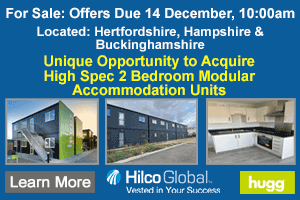 Work is due to begin late next summer to finish before the end of 2022, allowing the quay to start loading wind turbines for the what will be the world's largest wind farm at Dogger Bank.
Tees Valley Mayor Ben Houchen said: "This huge area of unused land is in such a unique location and has so much potential to help us transform the whole of the Teesworks site into a global logistics and manufacturing centre creating thousands of well-paid jobs for local people.
"The development of the South Bank Quay is an essential step towards establishing us as a pioneer in clean energy, and it would make Teesworks the UK's premier offshore wind location, just a matter of weeks after the Government announced plans for the UK to be the world leader in offshore wind energy."