The main works contract at Victoria Riverside will see CR Construction deliver three waterfront residential towers at the Victoria Riverside development on the banks of the River Irk.
Victoria Riverside is one of the first developments being brought forward as part of FEC and Manchester City Council's Victoria North project, which will create 4,000 new homes over the next 15 years.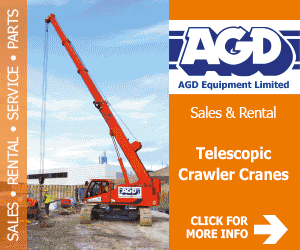 Anthony Payne, commercial director at FEC, said: "We're hugely excited to start bringing to life the vision for Victoria North with this landmark development that will bring additional green living to Manchester city centre.
"CR Construction's experience and 50-strong local team will no doubt stand us in good stead for the delivery of this complex project at the heart of a fast-emerging neighbourhood."
Mark Peatfield, MD at CR Construction (UK), added: "We are delighted to have been appointed as the preferred contractor to deliver FEC's Victoria Riverside development, as we look to further grow our portfolio in Manchester."