The plans were pulled after the London Fire Brigade raised concerns about the fire strategy for the residential tower, which is designed with a emergency single staircase.
The committee was expected to give the thumbs up to the Cuba Street scheme after planning officials had recommended it for approval.
Ballymore said that it would now provide more clarification to the LFB around the plans, which include sprinklers and fire doors, and revise them if needed.
The decision comes amid growing concern about residential skyscrapers and single stairwells, which have been used as access routes by the fire services if lifts fail in high-rises.
Single staircases are permissible in England under building regulations if the strategy in the event of a fire is to stay put.
A London Fire Brigade spokesperson said: "Our comments on the Cuba Street development have been provided directly to the planning committee with regards to the fire strategy of the building.
"We do have concerns that the design submitted does not provide suitable and convenient means of escape and associated evacuation strategy for all building users.
"In buildings with a single escape route, we would expect the developer to have their own fire engineers provide a full review to show the resilience in the event of a fire and this does not appear to have been carried out.
"While we are not a statutory consultee on such planning applications, we would always look to provide a response around the fire strategy in high-rise buildings, as we have in this case."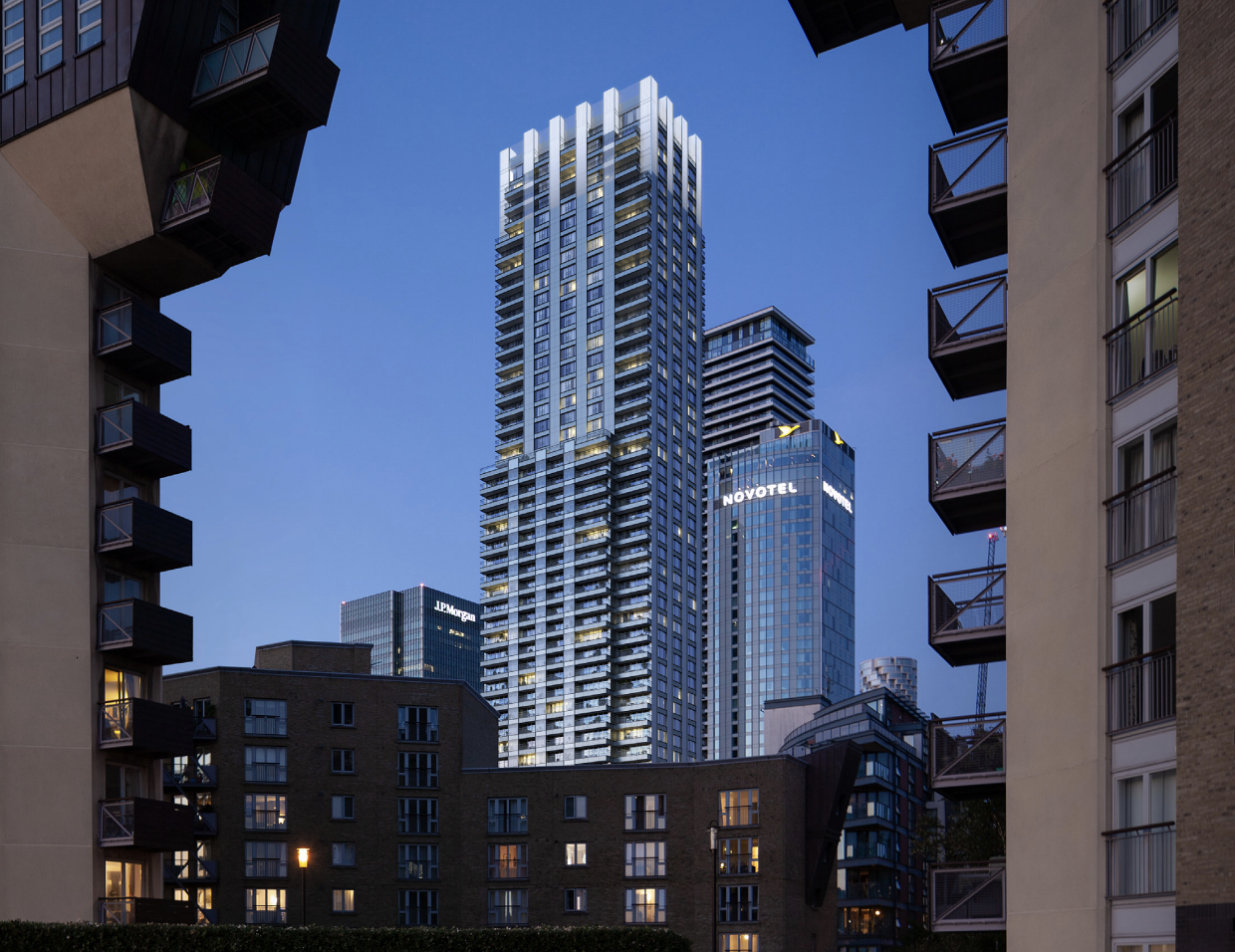 A spokesperson for Ballymore said: "As part of the planning application for our Cuba Street development, Ballymore received comments from the London fire brigade, requesting clarification around aspects of the application.
"We are more than happy to provide that clarification and will continue to work closely with the LFB and local authority towards presenting the scheme for planning approval in due course.
"Like all Ballymore developments, the Cuba Street scheme will be built in full accordance with approved and emerging guidance and British Standards."