A 5.7% hike in new work lifted overall construction output by 3.5%, despite a small decline in repair and maintenance workloads.
Monthly construction output recovery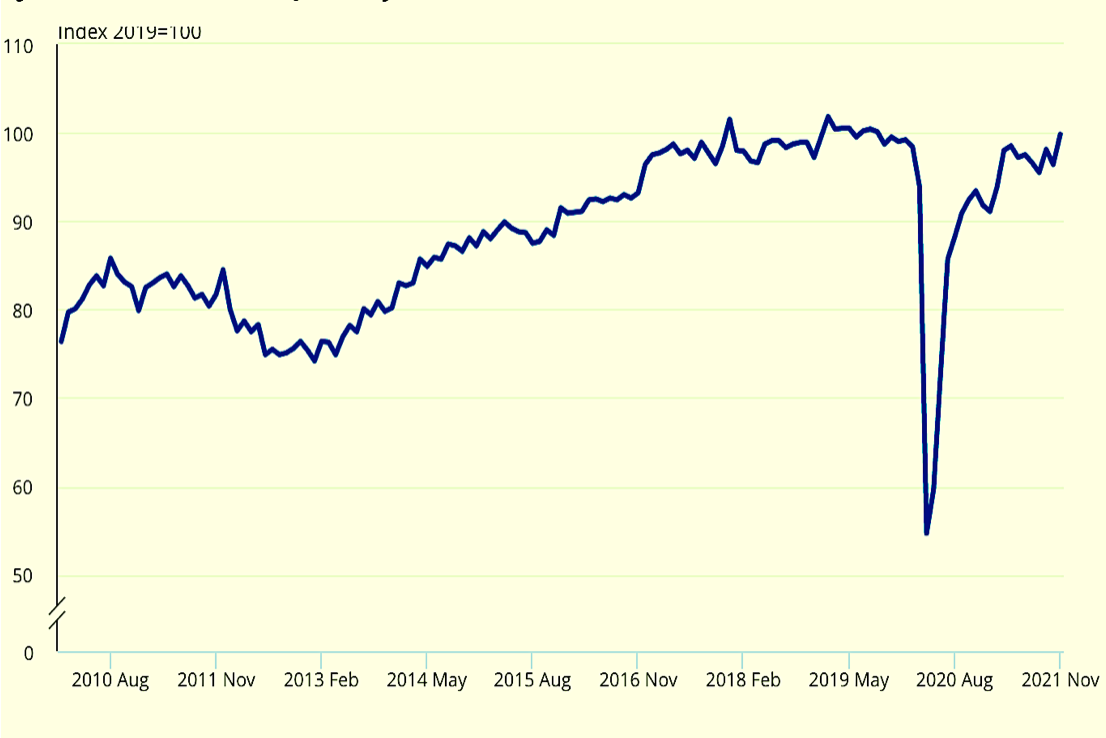 The surge lifted overall activity above the February pre-pandemic high for the second time after the initial rebound recovery started to be dragged down by a slowing of workloads 12-months ago due to bad weather and then material shortages.
Total work is now running 1.3% above the February 2020 high.
The Office for National Statistics attributed the latest upbeat contractor workload returns to strong demand for work, in combination with supply chain bottlenecks for certain products easing and the unseasonal mild and dry weather.
Infrastructure new work and private housing new work were the largest contributors to the monthly rise in November, increasing by 11.4%  and 5.5% respectively.
Private housing repair and maintenance was the only sector to fall.
Trend three-month totals showed growth had taken hold across most sectors with only commercial and public housing new work lagging behind in the broad industry recovery.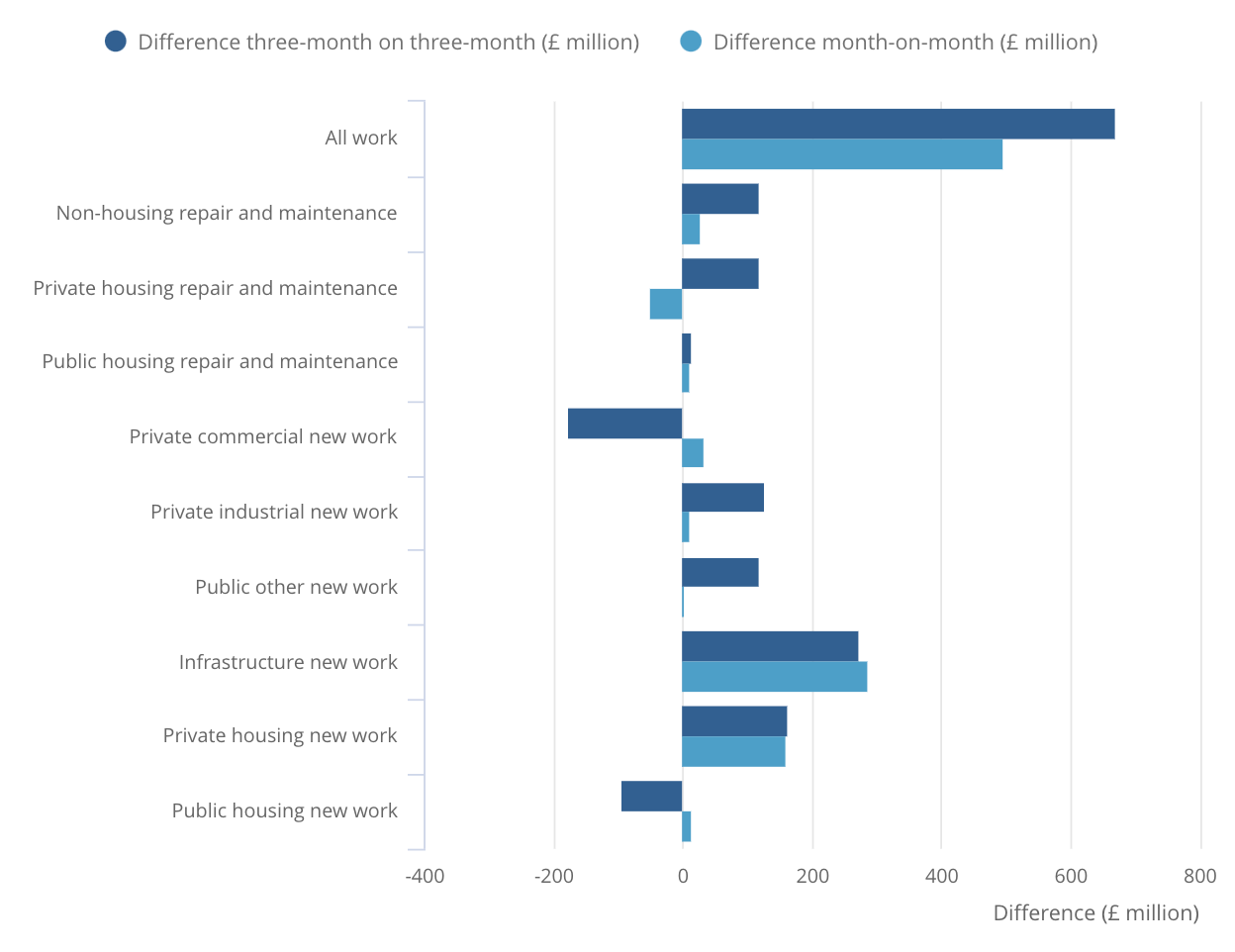 Renewable energy projects along with road and rail developments are contributing significantly to the large increase in this type of work over the last 18 months.
Private housing repair and maintenance was the only sector to have fallen, decreasing by 2.4%.
Mark Robinson, group chief executive at public procurement body Scape, one of the UK's leading public sector procurement authorities, said: "Further growth in the autumn, set against the context of the long-term inflation and labour supply challenges that characterised much of last year, clearly demonstrates the industry's resilience.
"But, the impact of Omicron in exacerbating ongoing staff shortages means that the sector is likely to endure further disruption over the coming months."
"Public sector construction will continue to make up a significant volume of the industry's output.
"With the overhaul of the government's procurement standards gathering pace, those looking to capitalise will need to invest heavily in their ability to deliver enhanced social value and meet the net-zero ambitions of clients in the sector."