Construction work will begin this spring on the £130m project, known as Wirral Waters One, set to be the biggest single development at Wirral Waters so far.
Peel L&P's appointment of Graham follows an agreement last month with Pension Insurance Corporation to fund the scheme.
Having laid derelict for over twenty years, the Northbank site adjacent to the Great Float Docks will be transformed with six building blocks, designed by Glen Howells Architects.
The development will include 500 waterfront apartments, including 100 affordable new homes. Rents on the affordable units will be a maximum of 80% of open market value, delivering significant social impact.
Designed with sustainability at its core, the project will utilise a range of energy-efficient and low-carbon technologies to reduce carbon emissions.
The new homes have also been designed to be 'resource efficient' by reducing water and energy consumption, prioritising natural lighting, reducing wastage, and using sustainable, energy-efficient heating.
The build-to-rent development will use a long-term, regeneration lease structure, providing funding for Wirral Metropolitan Borough Council which would not have been available from traditional structures.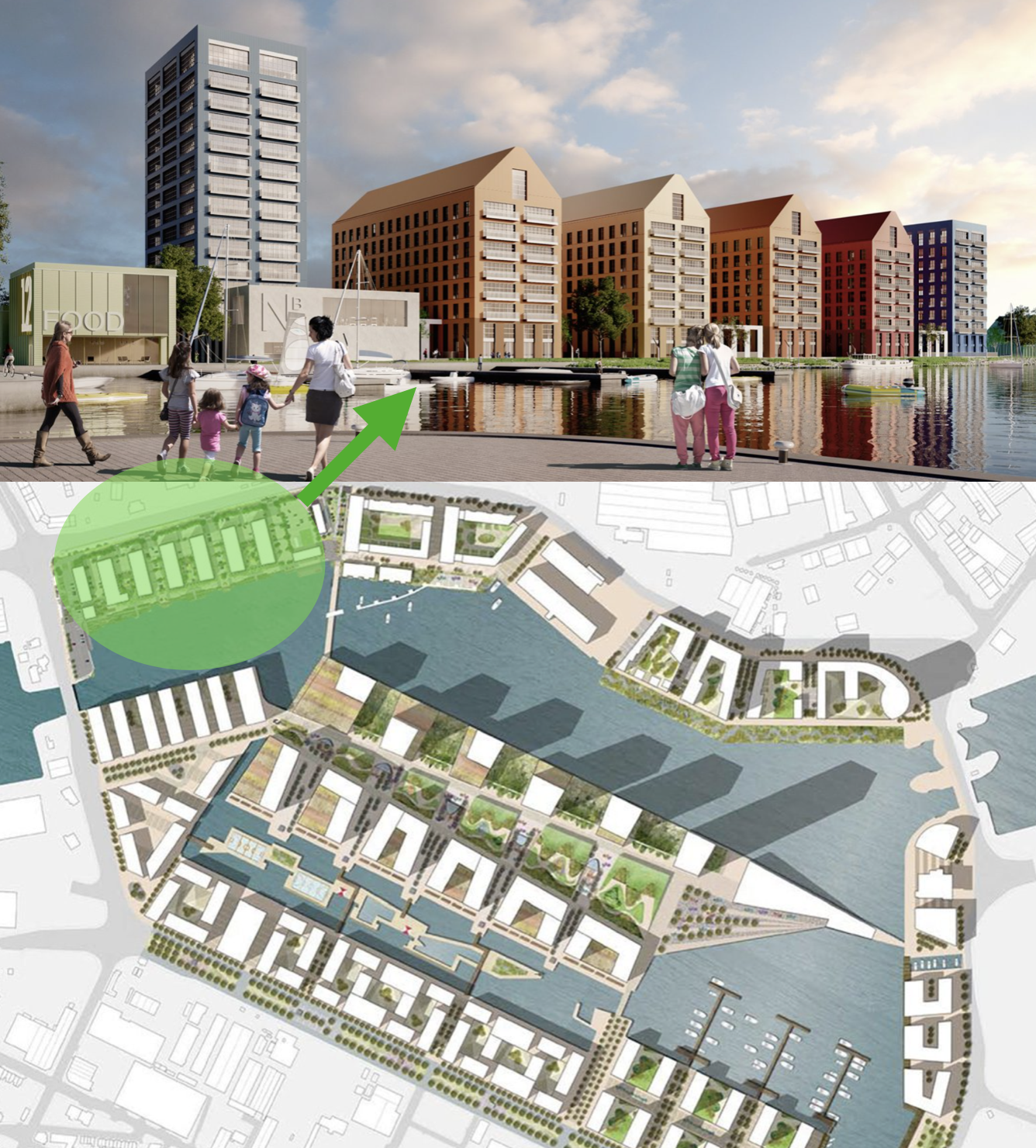 The development will be the catalyst for a number of waterside residential schemes due to be built in the new Northbank neighbourhood and will be adjacent to other residential schemes, including East Float, the joint venture project between Peel L&P and Urban Splash, where construction is already underway, and the Belong Care Village, which is due on site in Spring 2022.
Local suppliers and trades people interested in working on the project are encouraged to engage with the Wirral Chamber of Commerce Property & Construction Forum set up to ensure local businesses get the best possible access to these supply chain opportunities.