The £66m scheme being developed by Henry Boot in a 50:50 joint venture with partner Greater Manchester Pension Fund will move to construction this month.
Located in a key site in Manchester city centre's prime core, Island will see the sustainable redevelopment of a 10-storey building into 100,000 sq ft of net zero carbon, smart-enabled office accommodation. 
The building is targeting the highest sustainability certifications, including an EPC 'A' rating, BREEAM Excellent and a 5.5 star carbon NABERS rating.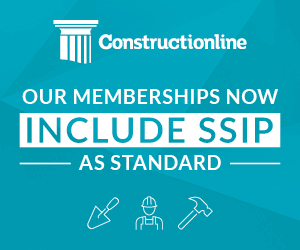 Announcing the go-ahead for the project this morning, Henry Boot (HBD) said that the availability of offices with outstanding ESG credentials was particularly scarce, with a number of corporates seeking a regional base only considering offices that meet the highest sustainability standards, which Island's net zero carbon proposition satisfies.
Ed Hutchinson at HBD, said: "Our decision to speculatively develop Island is a real statement of intent, and demonstrates our confidence not only in Manchester but in the future of workspace more broadly.
"While working patterns have evolved, demand for high-quality, well-located office space remains robust. Targeting the highest sustainability standards, the project's innovative design, combined with its people-focused and 'smart' office space, align perfectly with the enhanced standards the modern occupier demands."  
 Councillor Brenda Warrington, Chair of GMPF said: "The start of work on site at Island is a major landmark for the development and the Manchester City Centre office market. 
"As the next generation of office accommodation reflecting new ways of flexible working, our ambition is to achieve zero carbon and provide the highest levels of accessibility required by future occupiers.  
"Funding from GMPF to projects such as this, meets our twin aims of achieving a good return for our members' pensions, whilst also delivering a positive economic and social regeneration impact on the city."