The vast 25km drive and associated tunnelling on the Super Sewer came to a close when TBM Salina reached the Abbey Mills pumping station in East London this week.
Salina's TBM team delivered some of the fastest progress in the final months of the drive bringing the forecast completion closer to the original date despite Covid delaying the overall project completion by an estimated nine months.
In total three tunnelling teams have completed the historic drive. Due to section scheduling and access challenges only two of the six TBMs used to excavate the project were at work at any time.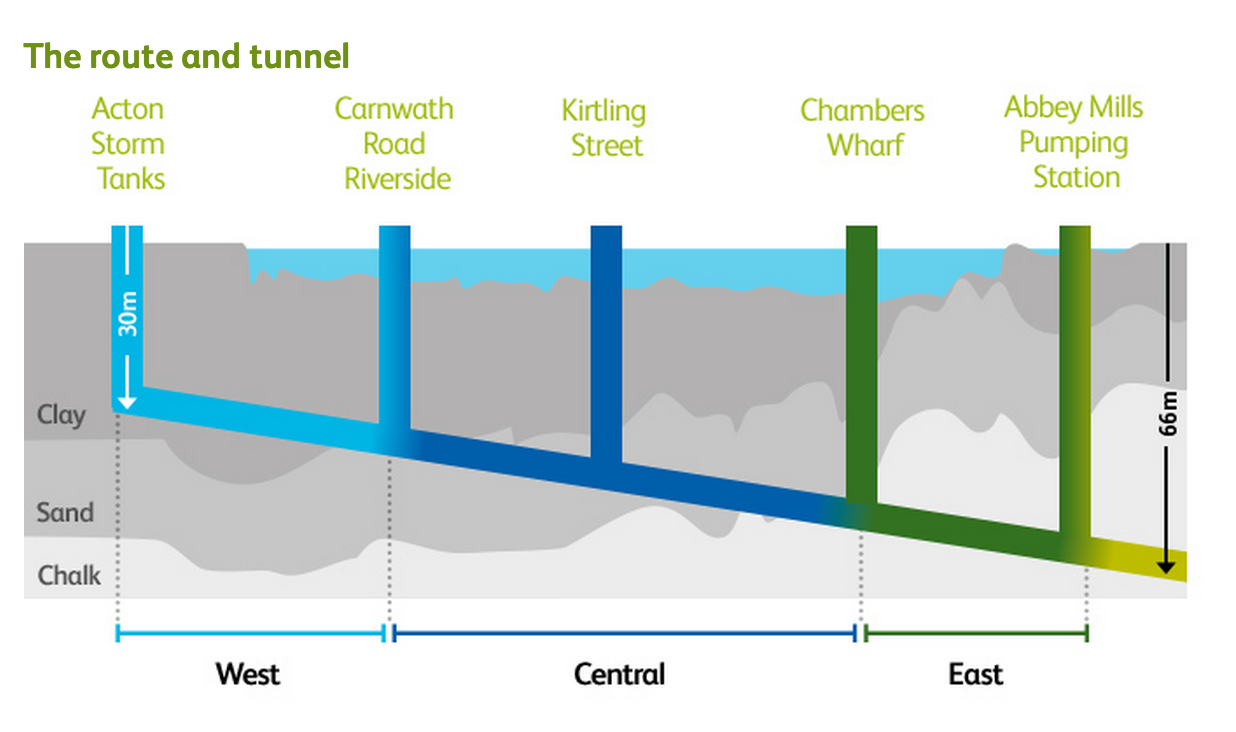 Of the three main sections, Ferrovial and Laing O'Rourke overcame the most challenging ground conditions on the longest central London section coping with sand, gravel and chalk layers in the drive.
BAM Nuttall/Morgan Sindall/Balfour Beatty started the 6km West tunnel project first and finished first.
The first Covid-related countrywide lockdown hit this section hardest. At the time the TBM was under Hammersmith Bridge, requiring tunnellers to drive the machine to a safer location before shutting down all activity for 2-3 weeks.
The East works package entirely through chalk was completed by the Costain, Vinci and Bachy Soletanche joint venture. At times this team ran into dense boulder-sized flint on its journey to the final finishing line at Abbey Mills.
To celebrate the engineering feat, a live music performance will be staged this morning 70m underground in what is described as a symphony of percussion instruments, cello harmonics and piano.
Sir Neville Simms, Chair of Tideway, said: "Completion of tunnelling for London's new super sewer is testament to the hard work and contributions of thousands of people and organisations, over many years – and it brings us closer to the ultimate goal of a cleaner River Thames."
The Tideway project is due to be complete in 2025, following secondary lining, connection and testing works.
The performance will take place at Tideway's Chambers Wharf site and can be viewed live today at 9.30am on Tideway's YouTube channel.