All construction operations will now report to the previous head of UK building Craig Tatton.
Paul Gandy, chief executive officer at Tilbury Douglas, said: "As a result of this restructure, after a short handover period, Chris Tyerman will be leaving the business with our thanks and best wishes.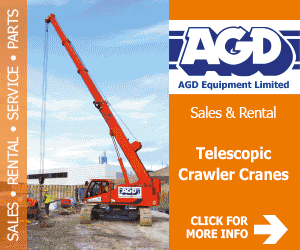 "Tilbury Douglas is committed to the infrastructure sector and look forward to not only developing our Water and Highways operations but also to broadening our base in this critical and exciting sector."
Tyerman was appointed managing director of Interserve Infrastructure in 2014 joining the board of Interserve Construction.
He was responsible for leading and developing Infrastructure operations within the UK covering Public and Regulated business to develop and maintain key infrastructure assets, focussing on the highways, water/wastewater, airport/ports and environmental sectors.
With over 35 years working in construction he started his career with Costain straight from University spending over 28 years working in operational and business director roles.