PD Edenhall Ltd
Edenhall is a leading UK brick manufacturer.
Our unique combination of quality products, process and customer support means we can satisfy your precise requirements with a simple, versatile and cost-effective solutions package
A one-stop shop for standard items or bespoke units to your designs, Edenhall has over 60 years experience in precast concrete products. We manufacture at a number of sites across England, Scotland and Wales and offer full national coverage and distribution.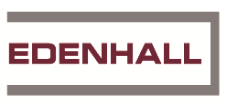 What we offer