The 50,000 sq ft central site plan includes building a library, a 180-seat performance space, teaching facilities and council and community meeting rooms.
The scheme will link the new bus station now under construction with Mackenzie Square.
Building work on the new library and cultural centre is due to start by early 2012 and the new centre will be ready to use from 2013.
The existing town centre library will continue to operate as normal until then.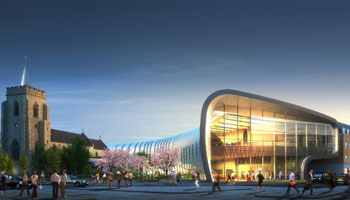 The library will house 2.5 km of book shelves and extensive IT access. There will also be a 180 seat performance space within the complex.