The highly complex engineering task will see the station take the form of a 230m long underground box, 23m below the existing taxi concourse at Eastbourne Terrace on the south side of the famous Grade 1 listed Brunel station.
John Montgomerie, Crossrail project manager for Paddington, said: "The challenge will be to build on the success of our predecessors − Victorian engineers and architects, who created the glamour and excitement of rail travel.
"This will be achieved by creating well-designed and proportioned spaces ensuring that passengers experience the station in all its glory."
The new 25m wide station box has been designed as a diaphragm wall and secant piles construction.
The current proposal is for the box to be built in two main phases to accommodate heavy traffic flows in the area.
This approach presents significant engineering and logistical challenges.
The new station will serve the Paddington area and link the Bakerloo and District and Circle lines of the London Underground.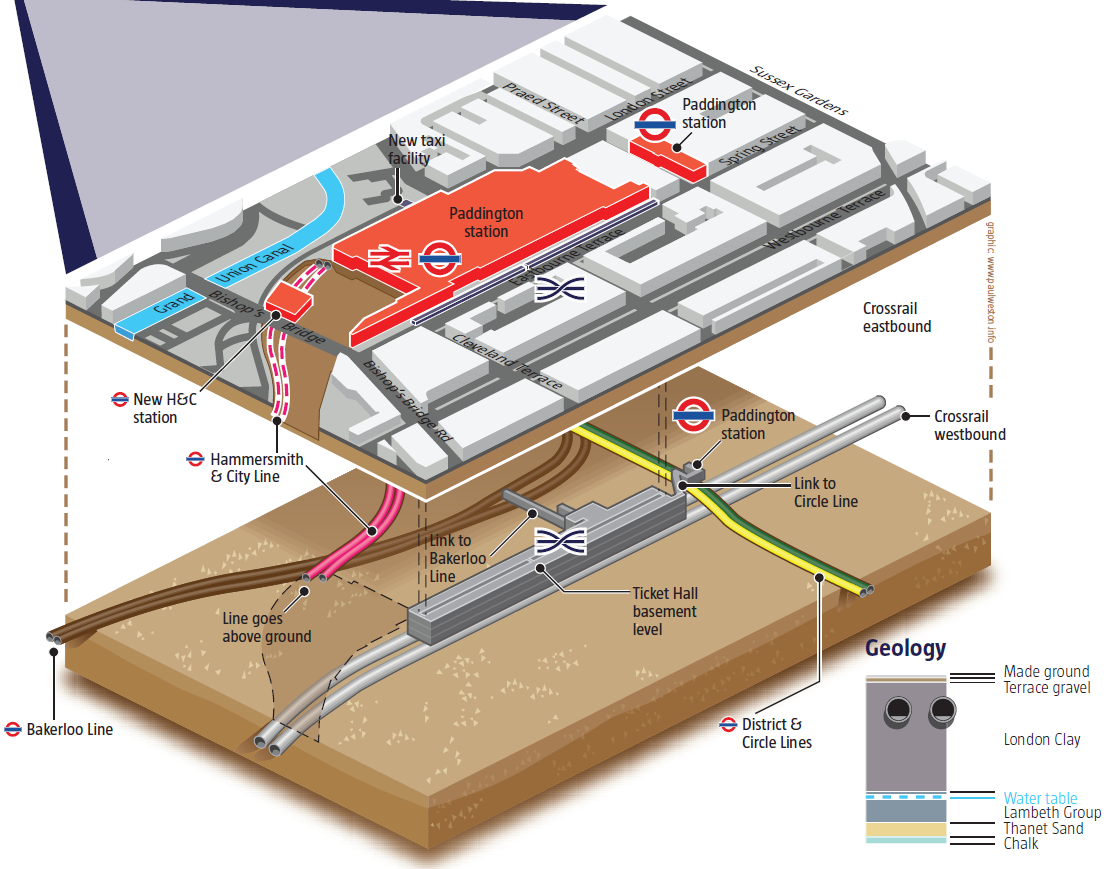 A shallow cut and cover passageway in Praed Street will connect Crossrail to London Underground's District and Circle Lines, while two tunnels will be excavated to connect to the Bakerloo Line − a pre-cast segmental tunnel approximately 80m-long and a hand dug tunnel, approximately 26m-long.
The short tunnel runs below the station concourse and requires full mitigation measures, including the underpinning of station column foundations.
All M&E, piped services and architectural fit-out work is included in the scope of contract 405 for the new station.
Work will start in October next year with the relocation of the taxi rank to allow main excavation.
Laing O'Rourke has just started utility diversions under a different contract to pave the way for a start on the main station.