Bovis beat off rivals Mace and Sir Robert McAlpine to sign the deal to build the North East Quadrant of the Regent's Place development.
The development entails 500,000 sq ft mixed-use scheme, incorporating three glass office towers of up 16 storeys and a 25-storey residential tower.
The office element is designed by Wilkinson Eyre, with the apartments by Stephen Marshall Architects.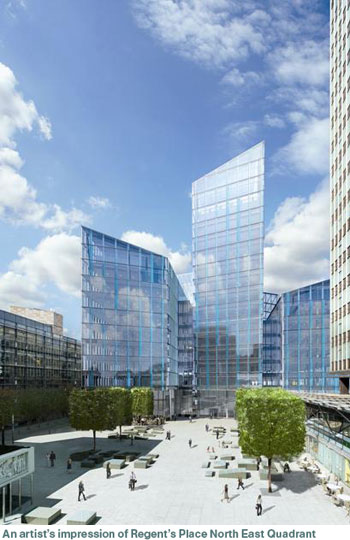 This last contract will complete Regent's Place, which is set to double in size to some 2m sq ft of office, retail and residential space, providing accommodation for 14,000 workers and residents. NEQ will be delivered by Summer 2013.
It will create affordable housing units, as well as new space for local arts charity, Diorama, and the West Euston Partnership One Stop Shop for employment and training.
Lend Lease Group CEO Steve McCann said that Lend Lease is delighted to have secured this major central London project which demonstrates the strength of our relationships with our key clients, such as British Land.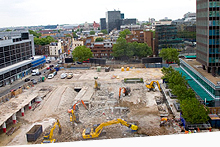 Demolition contractor, H Smith, demolished the three existing concrete-framed buildings to ground level, re-using or recycling 99% of waste.